​
turning figments into realities for writers around the world
---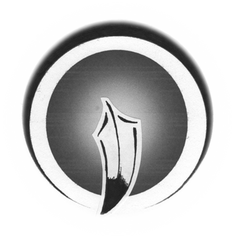 Laura Fyfe is an award-winning writer with short stories, non-fiction and poetry published in literary magazines internationally, including Northwords Now and Butcher's Dog. Laura has nearly twenty years experience in motivating writers, as well as a M.Ed in Educational Enquiry and an M.Litt in Creative Writing under her belt.
She travels Scotland to facilitate writing workshops and adjudicate writing competitions and is a prominent voice in Scotland's writing community, serving on the board of the Scottish Writers' Centre and the Scottish Poetry Library.
Laura publishes books under her imprint, Figment Books and has published a book as an app as well, ChildsPlay app.
She predominantly writes poetry and novels and loves experimenting with new ideas and techniques.
Laura is an expert in boosting writers' confidence, as reflected in her books and audiobooks Wellspring and Magpie Mind which focus on defeating procrastination and increasing creativity.


---
​
be the first to ​receive writing advice and news about
workshops, challenges and opportunities
- sign up to join in here -
NB - we hate spam and promise to send you only writing advice and information about opportunities, workshops and challenges
---
---

'Laura Fyfe, creative writing powerhouse in Stirling and beyond
as well as all-round friendly whirlwind of positive energy.'
- Dr Chris Powici: poet, literary editor
I wanted to write a note to thank you for the mini workshops you've been running during the lockdown. I've just completed day 15 of the 30 day challenge, which feels like a wee miracle. I've been struggling to write for a while now, had tried all sorts of approaches to get unstuck. But nothing was working, all felt like too much pressure, too prescriptive, an obligation.
But your sessions, from the very start, felt different. They were gentle, nurturing, and the combination of prompt and 6-minute writing has an energy that was lacking for me in other approaches. I look
forward
to each morning's session and am carving out time to write a bit more each day. I feel curious and energized after a session. It's helping me to stay focused on process, not product, which is helpful for getting through my messy, early drafts.
I bought and read Wellspring (and left my first ever Amazon review for it this morning!) and it's been a brilliant companion to all of this. I'm certain to use it for the long haul.
So thank you thank you thank you, Laura!!!
KM: online daily writing prompt workshops
-----
Your writing classes have been a great inspiration, allowing me to explore all the different genres of creative writing, from children's, travel, poetry and short stories. The atmosphere in class is relaxed and friendly which helps in sharing your work with the students and getting encouragement, feedback and ideas on how to improve your work. I enjoy getting all the stories out of my head and onto paper and the adventure you can take yourself on and hopefully others. Your class also helped me explore other areas of writing using many fun and exciting methods. Your classes provided everything I had hoped for and more and have opened my mind up to a whole new realm of writing possibilities. The varieties of topics and class exercises have been excellent and the homework helps encourage you to make time at home to sit and write.
LB: 8 and 10 week terms of weekend workshops
-----
Our guest speaker at the first meeting of the new session proved to be just the tonic for banishing post-festive lethargy. Laura Fyfe… demonstrated her gift for language and communication with a presentation and workshop which had the audience fully engaged from start to finish.
Largs Writers: workshop and competition adjudication
-----
I didn't know what to expect… but really enjoyed it! [what I found most useful:]The creative stimulants were excellent, also the creative challenges.
FM: evening workshop on defeating procrastination and increasing creativity
-----
The literary world's answer to Joe Wicks, not too shabby! Really thrilled it's gone so well. Amazing you!
AD: live online Wellspring workshops
-----
I have loved my Figment writing class; it has become one of the highlights of my week! The pace is excellent and the topics very varied with lots of opportunity to suggest areas of study. Laura is enthusiastic and encouraging which has helped me greatly in my writing. As a novice writer I have found the classes to be extremely helpful in encouraging discipline in my writing and they have become a great motivation to my creativity in general. I was hoping to be challenged and I am. The weekly homework (which I try and do!) is great for discipline. I was really looking for an outlet to be creative and to use my brain and I've definitely been fulfilled in that respect. I think that the programme is really well tailored to the needs of the class. The small class sizes mean that we can suggest what we would like to and this can be achieved within the term.
LF: course of weekly workshops
-----
Great group of people. Laura is lovely, really knows her stuff. Thanks
LD: Procrastination Workshop
-----
I find it quite difficult to meet new people so coming along to this class was quite a step for me: as well as meeting new people, I would also be sharing anything I had written with others too. Although this was always optional, there was never any pressure to share if you were not comfortable. I have learned lots in the past few weeks and can't wait to have time to come back. The topics covered were great. I have never ever given a thought to screen writing before so this topic was of great interest to me. I seemed to only think of writing as books or short stories or poems, so the whole thing has been opened up for me. A great wee class. I think the small class gives everyone the space to develop. I love to write about how I feel or make up wee stories for my grandchildren. It relaxes me and makes me feel happy.
IB: term of weekly evening workshops
-----
What worked for me today were the spurts of creative writing interspersed with nuggets and tips on building good writing habits. Laura creates a very warm and relaxed environment which is a very important part of the creative process. Thank you!
JL: Inspiration Igniter afternoon Workshop
-----
Fabulous setting and so well organised. The session was laid back and productive. You created a welcoming environment. I've had a fantastic day. Thanks! I feel inspired.
SA: day workshop on defeating writer's block and increasing inspiration
-----
I was lucky enough to win a place on a term of Figment workshops in a competition. The advice, interactivity and fun I had doing them was so fun and thoroughly encouraging. I wrote new stories and learned so much which encouraged me to release my own book.
JM: 8 week term of workshops
-----
I enjoyed the opportunity to write, rather than just learn about writing. Lovely tutor, friendly participants – more of the same please.
JW: afternoon workshop on defeating procrastination and establishing a regular writing practice
-----
I love writing but it doesn't always come easily to me . I didn't have high expectations but I am overwhelmed by how much I am gaining from the classes and I've only been to three! They are perfect as they are. There is the right mixture of learning, discussion and the classes are so relaxed! I never dreamed I would attend a writing class as I am quite a sensitive 'soul,' but I realise that aspiring writers need to be able to take criticism. I have now changed my opinion and would highly recommend Figment writing classes. Laura is a fabulous teacher. She really knows her subject very well; her feedback regarding students' work is helpful, constructive and valuable. I just wish all teachers were so professional.
EM: term of weekly workshops
-----
I hoped to be re-energised and motivated to write creatively. I certainly came away with lots to think about – and an incentive to set up good writing habits. [what I found most useful:] Word associations leading to drafting a poem and strategies to avoid procrastination.
JS: evening workshop on defeating procrastination and increasing creativity
-----
When I first embarked on this adventure I was only hoping to have someone tell me whether I could write or not. Someone to point me in the direction of whether committing ideas to paper was a good idea, or if the ideas were good enough to do the ink justice. Both in class and outside, my expectations were exceeded with a dozen short stories and flash fictions having been crafted with characters that will stay with a small selection of readers now for a very long time. In class I was given the tools to do this and the means to sharpen and hone my mind towards the tasks and challenges I was set. The classes are excellent from my own experience. The inclusion or encouragement for budding writers to start or participate in blogs or for Figment to have their own one for tasks or challenges or written articles to be displayed may become a jumping platform for writers to plunge into the deep end and expose themselves . I enjoy the freedom to follow an idea on a whim and let something develop that might not have had life breathed into it otherwise. Whether it has been poetry about the Grim Reaper, tales of masked villains in the night or stories of talking frogs, these characters would not have existed if pen had not touched paper. The best part is that even if only one person reads about the characters, they still have a life and a presence. For the foreseeable future I would like to continue classes until I can thank them for helping me get somewhere in the future.
I am definitely not a person to attend classes outside of school and university and I certainly become nervous around new people. Throughout the classes I was made to feel extremely welcome and comfortable. As classes rolled along I was encouraged to share my writing and read it aloud. Both were a huge boost to my confidence and my writing prowess.
Challenges involving picture prompts, random words, themes and pantone colours challenged us in a way that stimulated thoughts and ideas unlike other forms of teaching I have come across. The classes were smaller and more flexible (I loved the fact we had homework we could 'choose' to do, made me want to because I had the choice) and this allowed you to build up a communal group feeling with a continuity of personalities that entertained week after week. This also had a good effect on peer support and advice, where it was easier to develop and prosper and no-one felt too embarrassed. Enjoyably it was nothing like school, and more like a meeting of adult minds with a guiding mentor or sensei. This meant we could produce something meaningful to ourselves and to others.
DB: 10 and 8 week series of workshops
-----
I have really enjoyed attending the workshops these last few months. It is always interesting to hear about the ideas, themes and insights of others and to consider the content of peer review which has been offered in a non-judgemental and supportive way. The regular schedule is also helpful as a prompt to write as it is always a temptation to procrastinate until tomorrow!
There are several aspects of enjoyment to writing. Firstly it provides an ideal outlet for latent creativity and allows you to explore a range of issues, problems and dilemmas through the prism of a particular character which can provide real insight and illumination to whatever the issue is embraced. Secondly, writing provides a context and outlet for ideas, expressions and the articulation of thoughts and feelings that would otherwise remain unsaid. Thirdly, writing can be therapeutic through exploration and reflection of ideas.
By and large, my expectations have been fully met, though it never fails to surprise as to how quickly the two hours fly past. I have enjoyed the range of topics and themes to date as there have been a few that I would probably not have chosen to explore.
JK: weekly course of workshops
-----
I wasn't sure what I was expecting before I came along but my expectations have definitely been met – I'm really enjoying it! I like the variety so far. I love it.
MM: weekly course of workshops
-----
Lovely atmosphere – positive and inspiring. The six minute writing sessions were great and I now have 2 short stories and a poem to go home and finish.
EM: Inspiration Igniter afternoon Workshop
-----
I was surprised how much fun the workshops were. Laura's enthusiasm is so inspiring. After being a real procrastinator for so long, Laura's fun exercises and encouragement have given me the confidence to jump in, keep at it and see where the writing takes me. I have found during the course that I love developing characters. But the thing I get the biggest buzz from is finding a poetic way of expressing something that would otherwise be very difficult to express, for example because it's complex or very emotional. Personally I did not enjoy reading out in the first few weeks – but there was no pressure to do this and my feelings were always respected. I felt more comfortable ot do this in later weeks though. I think this was very important to my writing development as, if I had felt more pressure in the first few weeks I would probably have stopped coming! I hoped for a bit of guidance and encouragement - I also hoped a class would help me develop a bit more discipline, for example working on things to their conclusion, rather than abandoning ideas early on as I'm often prone to. Also, as a songwriter I was interested in how I could develop ideas into longer pieces such as short stories. The classes have exceeded my expectations. Every week has given me an idea which I'm excited about working on and have been slowly developing in subsequent weeks. I'm really happy (and astounded!) that I've been able to complete some of the pieces and that I've written my first short stories!
J: weekly writing workshops
-----
What I enjoy about writing is the expression of thoughts, untangling the mess in your head to possibly explain what's going on in it. Writing provides the chance to play with rhythm and rhyme. Thinking laterally, in particular using imagery to entice thoughts, emotions and description. I was hoping to allow my mind to wander, grasp the creativity I know sits in my brain and allow it out to play. I think if I had attended more classes then this would definitely have happened. I particularly remember the haiku lesson and enjoyed the nonsense of it but also the discipline to incorporate syllables into structure. My experience in the classes I attended was very positive from the point of view of the material covered, the way the classes were presented and explained and also meeting new people who gave their own take on different subjects and approaches.
CB: short series of workshops
-----
I enjoy writing because it gives me the opportunity to be creative and enjoy a sense of freedom, being able to write anything I want to. I enjoy developing ideas. It's an activity my wife and I both enjoy (having been a writing/film-maker's widower for too long!) I enjoy accessing the subconscious to some degree – throw in some ingredients and see what kind of cake comes out. Before I attended the classes, I was hoping for guidance in making my writing better, help in getting out of a writing rut II was stuck), social interaction (just back in Scotland after having been away for decades), fun and tasty baked goods. All of these objectives were met very well, although I have to say the baked goods more than exceeded expectations. I tried my hand at writing a short story, having not written fiction since high school twenty five years ago. I only got so far before grinding to a halt. Although the results were limited, they looked like they had potential, however I had no idea how to progress. So I signed up for Figment Creative Expression classes run by Laura Fyfe. The course was low-pressure and fun, the atmosphere encouraging and nurturing. Laura is flexible with the class plan and adjusts to the needs of individual participants. Exercises were fun and informative and by the end of the first set of classes I was writing more freely and with more confidence. Since I have been having so much fun with the class exercises, one or two of which are snowballing into larger projects, I have not yet returned to my original story, but I now have a much clearer idea of how to approach it and am looking forward to giving it another go.
AM: 8 and 10 week blocks of Saturday morning classes
-----
What worked for me today? Everything! I especially enjoyed writing a wee poem to finish off. Thank you Laura, I got so much from today. So inspiring, motivating and educational. Looking forward to more of the same in the future!
JM: Inspiration Igniter afternoon workshop
-----
​I just went along to see if it was the kind of thing I would enjoy and whether I could start writing again as I wrote a lot when I was younger. At present I have really enjoyed the activities we have been doing. I have really enjoyed the last few weeks at the class. I have found it very enlightening and have enjoyed the experience of meeting other people and sharing ideas and on occasion the finished result of a writing exercise! Also, as a novice writer, it is nice to be a part of a small, supportive group where I'm not afraid to voice ideas or read our personal writing for fear of looking stupid or being criticised. Very important for a beginner!
CK: weekly evening workshops